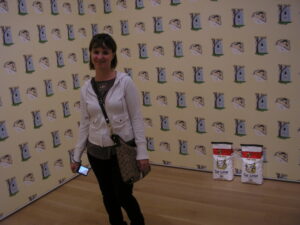 Sorry, everyone.
Things got kind of busy there; relaxing, but busy.
During the break, Lesley Massey and I got to hang out in Chicago, and we went around and had a grand old time.
Then, almost immediately thereafter, quarter 3 started up.  I have a feeling that I'm through the hardest parts at Medill, and so now it's more depth and thoughtfulness, rather than just pumping out work day in and day out.
And last week, in addition to the first week of classes, my dear friend Alicia visited from L.A., and that was good fun too.  We saw that new sci-fi movie Moon (I thought it was pretty darn good), and we went bowling.  Fun fun!
But now it's back to the grind.  Nothing distracting on the horizon, just head down, plow-through-it time.