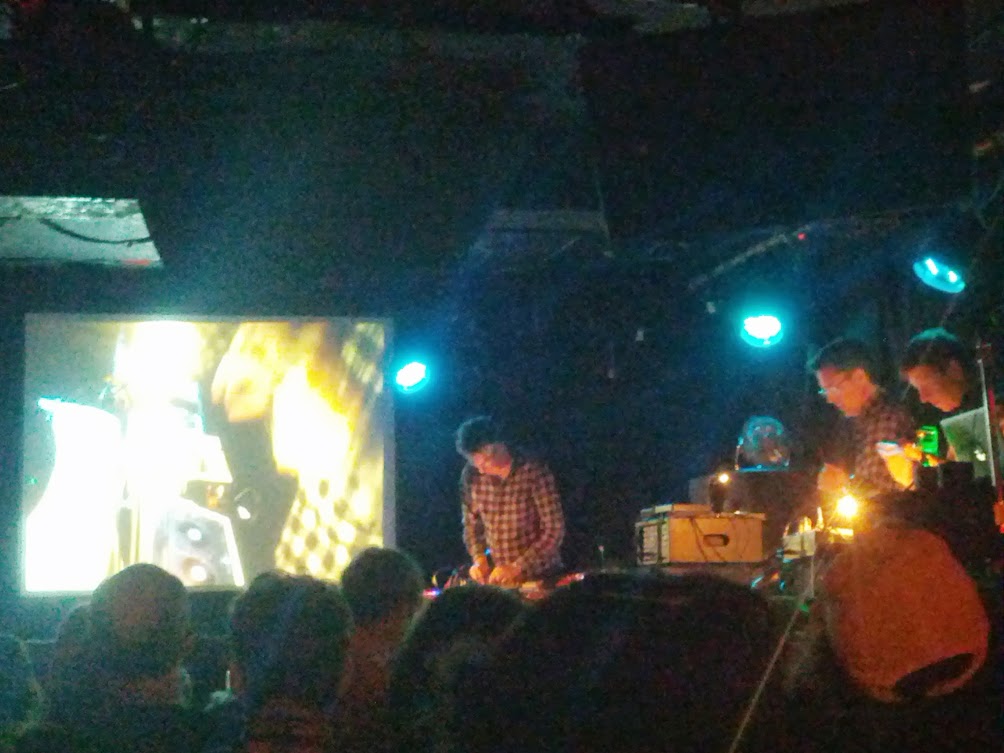 Well, now.
What we have here is a bootleg recording (made with permission of the band) of the very recent, very rare live performance by the ground-breaking audio artists, Negativland.
This performance was recorded on a Zoom H2 recorder, as a 256k stereo MP3 file.
I've taken the liberty of doing a little bit of light mastering on it; a touch of EQ-ing, a little compression, that sort of thing, to make the recording a little more listen-able.
I feel like it came out at a fairly reasonable quality, considering how quick and dirty my recording method was.
According to Mark Hosler, there also exists a board recording of the same show, which should be much, much higher quality, but probably won't contain as much of the room noise and audience sounds as this one does.
Perhaps if we're lucky, they'll release that recording eventually as well, and perhaps this one can get mixed with it into a good hybrid live record of the experience.
And what an experience!  The last time (and only other time) I was able to see Negativland play live was back in the year 2000, at a show in Clearwater, Florida, during their True/False tour.
That show was a substantial production, for sure, with lots of film projectors, guest appearances, etc.
This show was far more intimate.  I'd say the total attendance was probably in the range of about 150 people.  On the one hand, a disappointing turn-out from their point of view, I'm sure, but on the other hand, it was an exquisite pleasure to see these guys in such close quarters.
I honestly couldn't have been more pleased with the entire experience.
Here's the audio of the entire performance:
[podcast]http://www.ianmonroe.com/music/Negativland-LiveAtTheEmptyBottleChicago8-25-2013.norm.mp3[/podcast]
Here's a direct link to the file if you'd prefer to download it.
Please do let me know if you do anything interesting with this recording.