Yesterday, after work, I returned to my car, which was parked in a garage on the north side of Chicago.
Waiting to greet me on my windshield was the missive below, printed on a single sheet of paper.
Personally, I don't know what I think is worse — the politics, the grammar, or the assumption that I, a total stranger, should share this individual's ideas about religion.
However, if you do happen to agree with this person, then I'd absolutely encourage you get to the polls on November 9th* and vote for Mitt Ronny.  Don't hurt God feeling.  God got feeling too.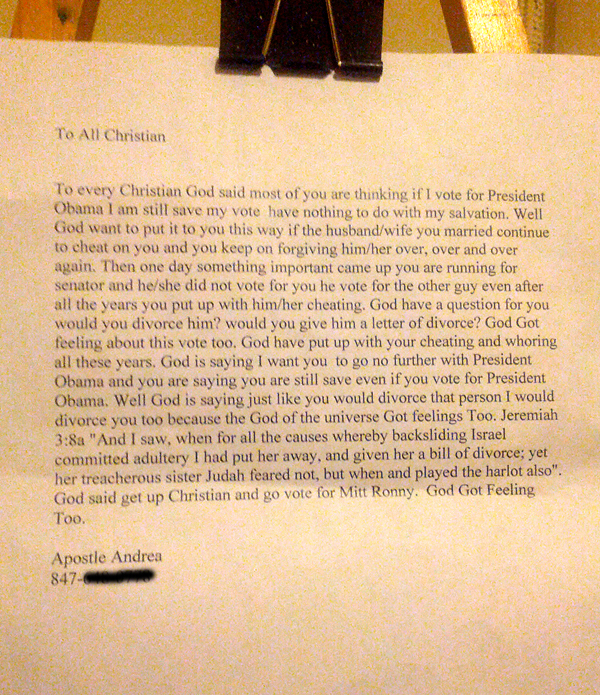 *(The rest of you, get to the polls on November 6th, and vote your conscience.)