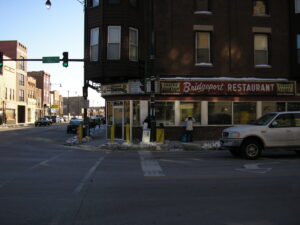 I've just finished up the first half of the first quarter of my year at grad school.
That means that next week, I begin beat reporting in on the South Side of Chicago, specifically in the Bridgeport neighborhood.
My beat is business, so if you happen to have any tips about business happenings in Bridgeport (or Pilsen, or Chinatown) help a brother out and drop me an email — ian@ianmonroe.com.
Thanks.  I'll post my better articles on the blog here, so you can critique my work publicly.