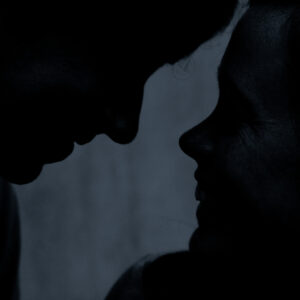 In the January 9th New York Times Fashion & Style section, there was a charming article by Mandy Len Catron called "To Fall in Love With Anyone, Do This".  In it, she talks about some research published back in 1997, in which professor of psychology Arthur Aron and his co-authors describe a method for inducing interpersonal closeness between strangers.
Catron writes:
I explained the study to my university acquaintance. A heterosexual man and woman enter the lab through separate doors. They sit face to face and answer a series of increasingly personal questions. Then they stare silently into each other's eyes for four minutes. The most tantalizing detail: Six months later, two participants were married. They invited the entire lab to the ceremony.

"Let's try it," he said.
She and her partner googled up the questions and went through the procedure, which they apparently enjoyed a great deal:
You're probably wondering if he and I fell in love. Well, we did. Although it's hard to credit the study entirely (it may have happened anyway), the study did give us a way into a relationship that feels deliberate. We spent weeks in the intimate space we created that night, waiting to see what it could become.
Adorable, right?  Anyways, it struck me that other folks might want to try the experiment themselves, and it'd be helpful if the whole thing was all together in one place, accessible from a smartphone so that it would be easy to try with a date, for instance.
So I had a few extra hours over the last few evenings, and I threw together a little mobile-friendly, touch-friendly web app version of the experiment.
I took the 36 questions from the original study directly, along with a slightly modified version of the instructions, and I included a little timer that will count down four minutes for the eye contact exercise.  The whole thing is just HTML and Javascript, and weighs in at a little over 260 lines of code, all told.
You can try it yourself here:
http://www.ianmonroe.com/instantcloseness/
I've posted the code on Github, so feel free to fork it and make improvements if you feel so inclined.