Alamout Black was an experimental band from the days long before every joker with a laptop was all of a sudden some kind of DJ.
The core players were myself, Craig Iannello, and Scott Schmitt, with occasional collaborations with others, including Oren Koperl, Christian Marcelli, and Rubin (The Big Al Dente) Drew. Back in these days, we had to lug three desktop computers and a pile of solid-state gear to every performance! It would take us hours just to get set up! Anyhow, this album is the "second edition". The first was available on MP3.com, before they were defunct.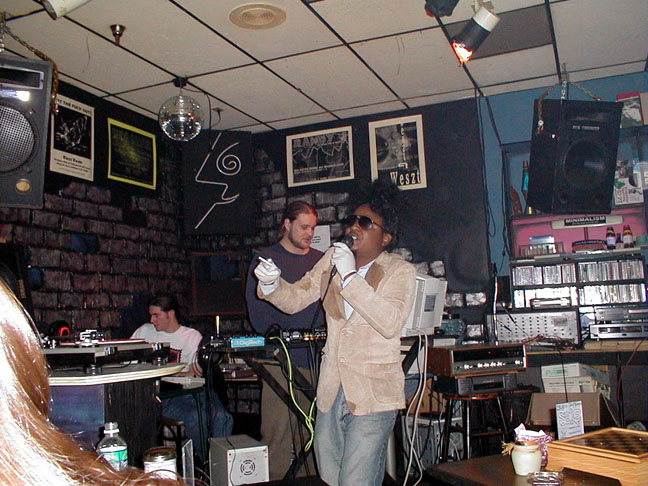 Feel free to download any or all of the tracks that might suit your tastes…
Alamout Black — Frozen Smoke (1998)
Speaking of Alamout Black, would you like to hear what our live shows sounded like back in our heyday? Here's a few live sets from way back in the 20th century. Bear in mind, we were working with primitive equipment, and things didn't always go as planned, but hey, that's the nature of experimentation, right?